Company Plan
Add music to your life♪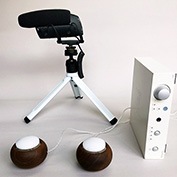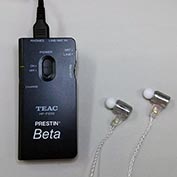 PRESTINⓇ Kinoko and PRESTINⓇ Beta were provided with the wish of enabling those who have severe hearing loss to enjoy a 'comfortable life with music'. Developed in Japan - the world's best performing hearing aid.

Effective for those with conductive or sensorineural hearning loss who have steadily worsening hearing loss as a result of using air conducted hearing aids.

Promoting mutual communication between those who are hard of hearing and hearing people,
DCC K.K.'s Prestin Ⓡ will improve the general quality of life (QOL) for those who are hard of hearing.


---
Company Profile
Name of Company

DCC K.K. 

Main Business

Medical device manufacturing bisiness license #13BZ200758
Type 2 medical device manufacturing and sales business license #13B2X10227

Development・Manufacturing・Sales of 'PRESTINⓇ' hearing aids for those with severe hearing loss (PRESTINⓇ is a registered trademark of DCC K.K.)
Ministry of Health, Labour and Welfare 2013, Project for assistance equipment for people with disabilities,
joint clinical research:Kimitaka Kaga, M.D., National Hospital Organization Tokyo Medical Center, Chief of Honorary Center (Sensory)


President

TETSUJI KUNISHI

Address

112-0003
2-4-4 3A, kasuga, Bukyo-ku, Tokyo, Japan
e-mail : information_in_english(at mark)prestin.jp

Foundation

2007